Posts in Awards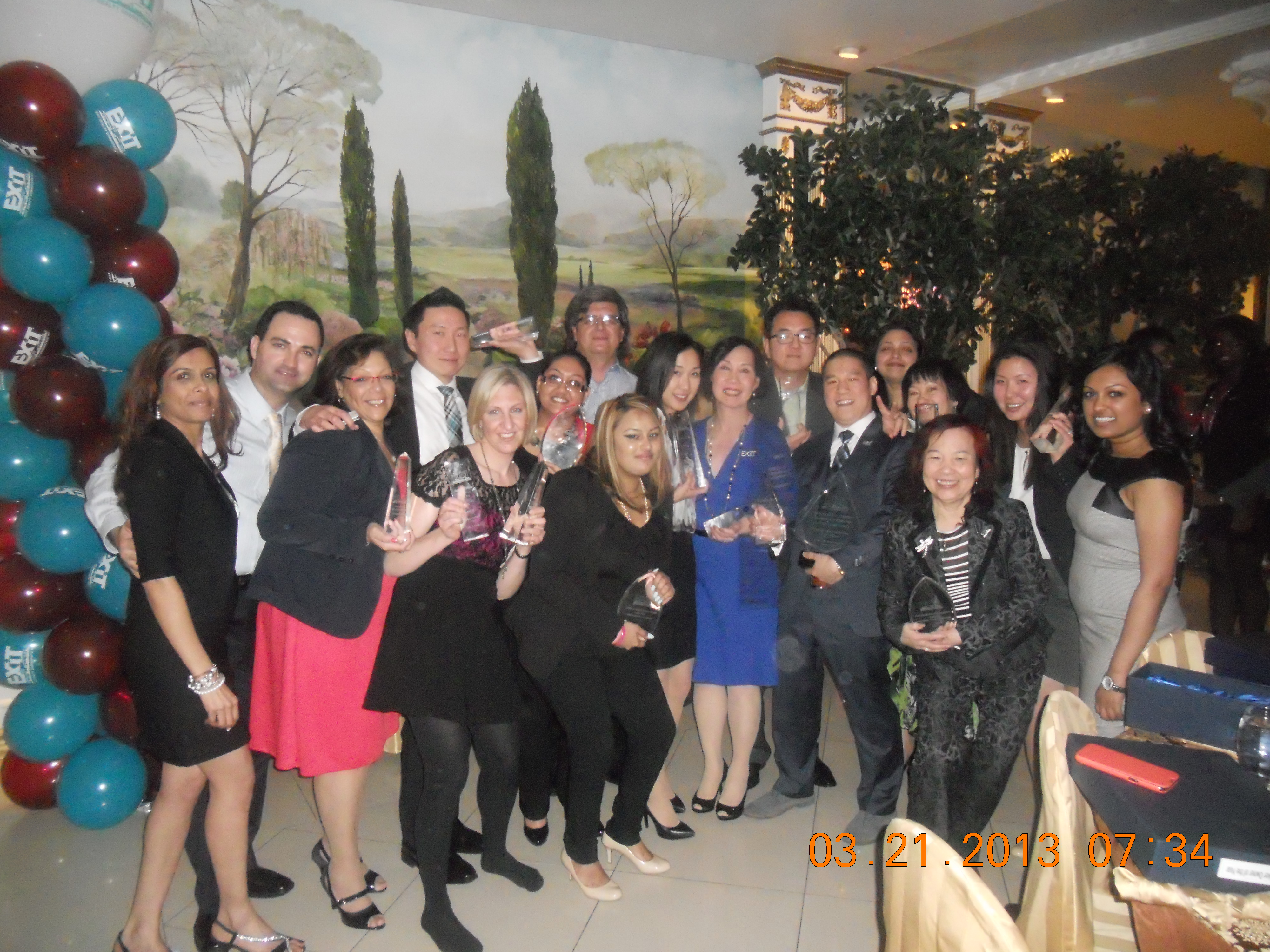 Brokerage of the Year for EXIT Realty Downstate NY for 2012.
Highest in Sales Volume
Highest in Gross Commission
Highest in Recruiting
Exit Kingdom Realty is proud to announce that we were once again recognized for the efforts put forth by each and every person in this company. Out of more than 30 Exit Realty offices in the region, we celebrate as top brokerage again! We have received this honor 4 out of the last 5 years.
We want to take this opportunity to thank our agents, administrators, managers, vendors, clients and all of our families and friends for always striving to be the best at what they do. We truly appreciate those who attended the Regional Conference and shared in the celebration.
There were many individual awards given out at the conference. We would like to recognize the following agents on their personal achievement. Many of them received multiple awards! We are honored to work with Daniel Cho, Eri Kuroki, Nancy Mosca, Lily Tran, Linda Tran, Jae Joon Park, Erica Rose Siegel, Jenny Tu, and Susan Wu.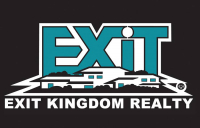 All of us at Exit Kingdom Realty work hard to make the home buying dreams of our neighbors come true. So it is with great pride that we highlight the sales accomplishments of two of our agents.

Lily Tran and Susan Wu achieved top selling status by making it to the list of Top 100 Agents by Gross Closed Commission in 2012 for all Exit Realty locations in North America!

Lily Tran has been a member of the Exit Kingdom team for over twelve years. Her dynamic personality and love of her hometown, Forest Hills Queens, combine to provide top real estate know-how and customer service to all of her clients. She is also an avid traveler and fluent in English and Chinese. Lily made it to #39 on the Top 100 list and we couldn't be more proud of her hard work!
Susan Wu brings to the Exit Kingdom team a total knowledge of the home buying/selling process. Over the years she has honed her skills and brings business acumen, compassion, and knowledge to each of her lucky clients. Susan is fluent in English, Mandarin, and Taiwanese, as well as conversant in Cantonese. She is a traveler, a volleyball player, and makes her home in Long Island City. Susan made it to #98 on the Top 100 list and we congratulate her on a job well done!
All of our team members are well-rounded, established, and focused on customer service and real-estate know how. The accomplishments of Lily and Susan spotlight our dedication to our clients and the neighborhoods we serve. We are proud of both of them and are motivated by their successes to continue to bring top service and exceptional sales work to 2013 and beyond!

September 08, 2011
Several EXIT Realty Associates Showed Impressive Numbers on Their Way to Joining the U.S.'s Top Professionals
Several EXIT Realty Associates were named among America's top real estate professionals by The Wall Street Journal and REAL Trends. They are now members of the "The Thousand" Top Real Estate Professionals, a prestigious national awards ranking sponsored annually by the two respected publications. These individuals are now ranked in the top one half of 1 percent of the more than 1 million REALTORS® nationwide. They are:
Top 250 by Transaction Sides:
#21 Matthew Stamer - EXIT Realty Central, Maitland FL
#31 Trish Nash – EXIT Realty Unlimited, Henderson NV
#44 Mohammed Siddiq – EXIT Metroquest Realty, Pembroke Pines FL
#49 Marlene Minemier – EXIT 1st Realty, Concord NH
#50 Hazel Churchley – EXIT Lakeshore Realty, Muskegon MI
#58 Robert Hoobler – EXIT Platinum Plus Realty, Camp Hill PA
#91 Blair Myers – EXIT Success Realty, Warner Robbins GA
#96 Kimberly Plourde – EXIT Realty Central, Norfolk VA
#145 Vincent Arcuri – EXIT Realty Foundations of Tampa, Tampa FL
#174 Joe Petno – EXIT Realty 1st Choice, Smyrna TN

Top 250 Teams by Transaction Sides
#241 Jerry Pinkas Real Estate Experts - EXIT Realty Elite, Myrtle Beach, SC

The Thousand Top Real Estate Professionals was announced on September 6, 2011 with four separate categories honoring the top 250 residential agents and agent teams for excellence in:
Individual Sales Professionals
– Sales volume
Individual Sales Professionals
– Transaction sides (in each real estate transaction, there are two sides that can be represented by a real estate agent: a buyer's and a seller's.)
Team Professionals
– Sales Volume
Team Professionals
– Transaction sides
"The best individual agents and teams were nothing short of phenomenal considering the challenging real estate market," said Steve Murray, founder of Denver-based publishing and communications company REAL Trends, which compiled the list. "Ironically, if you look at the top 250 in each category you will find that collectively, their sales volume and transaction sides held up quite nicely compared with the market as a whole."

"Becoming a member of such an elite group as The Thousand Top Real Estate Professionals is an incredible accomplishment in any market, but what these associates did during these challenging times is impressive on so many levels," said Marti Gallardo, vice president of classified advertising for The Wall Street Journal. "Their efforts topped 99.99 percent of the more than 1 million REALTORS nationwide."

The four lists of The Thousand can be found here.
SVP Operations Erika Gileo Wins in the Category Executive of the Year Real Estate
EXIT Realty Corp. International's Senior Vice President – Operations, Erika Gileo, has won a Stevie Award in the category of Executive of the Year – Real Estate in the 2011 International Business Awards. The International Business Awards are the only global, all-encompassing business awards program honoring great performances in business.
EXIT Realty was further recognized with Distinguished Honoree Medals in the categories of Company of the Year – Real Estate and Chairman of the Year (Steve Morris, Founder & CEO).
Nicknamed the Stevie® for the Greek word "crowned," the awards will be presented to honorees at a gala event on Tuesday, 11 October in the Emirates Palace Hotel in Abu Dhabi, United Arab Emirates.
Recipients of International Stevie Award trophies and Distinguished Honoree medals were selected from more than 3,000 entries received from organizations and individuals in more than 40 nations.
"Erika understands that in building a company you can replace yourself with either people or systems. At EXIT Realty she has done an amazing job of meshing the two," says Tami Bonnell, President of EXIT's U.S. Organization. "We have approximately 50 people at our head office and the systems she has put into place will allow us to build to 200,000+ agents without having to significantly increase our head office support network. She has given the staff opportunities for growth and advancement so there is, and will continue to be, very little turnover. We have been through the worst recession since the depression - to grow a real estate company and keep your eye on the core business is a difficult task that she handles with ease. She is a consummate professional."
Honorees were determined through two rounds of judging by close to 200 professionals worldwide.