Testimonials
sjrstrauss Client, Buyer
We are delighted to recommend Erica Siegel. When we started looking for coops, no other agent would work with us. They did not believe us when we said that we were planning to buy 2 coops at the same time. Erica was the only agent who took the time to listen to our situation, and found a way to enable us to get what we wanted. Not only did she help us to buy 2 coops, she helped us to negotiate 2 terrific deals! Erica is very persistent. She got us in to see units that other agents had told us were not available, or were not being shown at that time. Erica has boundless energy and used it to go above and beyond our expectations of a real estate agent.
They say buying a house is a major stressor in life and I agree. However, having a realtor advocate for you like Lily Tran did for us takes much of the stress away. She was there for us far beyond what any realtor's job description is. We were searching in vane for two years before we connected with Lily who provided us with our dream house immediately. Her dedication,honesty and integrity is augmented by her pleasant, patient personality. Anyone looking for a realtor need search no longer.... Lily Tran should be your destination.
Posted By user8453495 8/22/2012
Posted by Mike Lin on 08/15/2012
Sally Matos-collazo Client, Buyer
In April of 2010, my husband and I decided to buy a Coop apartment and, we asked Chery to help us find the right one. From the start of our search Cherry was very understanding of our needs and respected our opinion. After almost two years we found the right one and it was worht the wait. Thanks to Cherry's patience and perseverance we did it, we now own a Coop apartment. She never gave up on helping us find our dream apartment.
Hak Bin Ahn took over a property, my parents' coop apartment, which had not moved on the market for over a year; with considerable energy, he found a number of interested clients who offered bids. In a very slow market, he sold the apartment in under 5 months to a perfect client who was able to pass one of the toughest coop boards in the area. I always found him to respond quickly to my calls and to handle even the most difficult situations professionally and calmly.
Posted by user693592 on 04/23/2012
April 5, 2012
To Whom It May Concern:
I am writing to express my pleasure with real estate agent LaDonna Reinhardt , who represented me in my recent purchase of a two bedroom Co-op.
LaDonna guided me through the entire process, from loan prequalification to searching for an apartment to making the offer and closing the deal. I credit LaDonna with a smooth, stress-free home-buying experience.
This was my first purchase of property, and I needed the guidance and was lucky enough to have had such a pleasurable experience. LaDonna is savvy, personable and knows the market inside and out. I could not have gotten my dream home without her.
To reiterate, we are nothing but pleased with LaDonna and her expertise and I recommend her to everyone.
Dianne Rhonda Ramdeen
I would like to confirm that Linda Chen is an amazing real estate agent! Since the first time I met her, I felt very comfortable with her. She truly cared about us and was there for us whenever we needed her. With the time it became more than agent/buyer relationship. I would like to call it a "friendship like" relationship. Linda is a people person; she is genuinely caring and attentive. Whenever I would call her, she would pick up her phone or return my calls within minutes. Whenever I had questions or doubts, she was always there to answer me and keep me optimistic. Linda is one of the kind and I will refer her to my friends and family without a hesitation. Her professionalism and kindness were very much appreciated and I wish her all the best in her career.…
A. Maximin

Hi Erica,
Thanks for the card in the mail, we appreciate you taking time out of your day to write us a personal letter of appreciation. I know we have told you this many times, but without you and your great referrals to Olga and Arun, I don't know if today would have been possible. As oddly as it was to run into you that day on the street on Austin St. we knew that it happened for a reason, of all places to meet your agent ... that is where we met you. We knew we would call you when the time was right, had your card in my wallet since that day. We have told everyone we know about our experience and hope that one day they will come to us for a referral - and you are at the top of our list.
Thanks again for all of your efforts and we are always amazed of your positive attitude - it truly showed during your day of chaos and what happened to your car.
Hope all is well and we'll keep in touch. Rooftop celebrations come spring!

Best,

Danby
Angie
LaDonna Reinhardt is a fantastic real estate agent. My husband and I were looking for a house rental in Forest Hills, and LaDonna was instrumental in finding the perfect property. Within a day of reaching out to LaDonna, we had appointments set up to see rental properties in which we were interested. Before a week had passed, we were signing the lease for our new home! LaDonna was able to negotiate a great deal in an extremely short amount of time. Not only did LaDonna close the deal, but she has kept in touch to ensure our needs have been met and offer assistance. If you are looking for an agent who is professional, attentive and reliable, look no further than LaDonna Reinhardt.
Dannielle
Sold a home in 2012.
Lily was very helpful for us to sell our house for a decent price quickly. It took only a couple of weeks to get almost ten competivive offers. My husband and I are very satisfied by her diligent and positive attitude and her professinalism. Lily is also pretty knowlegable in real estate market and related issues. She is also very smart and so pleasurable to deal with. I highly recommand her if you are looking for a real estate agent for selling your house. You won't regret.
My fiance and I worked more closely with Jae in my search, but our experience with both Jae and Hak Bin was excellent. Jae is extremely responsive and easily accessible at all times. Whenever I had a question or concern, I received a detailed response within an hour. Jae is not only very knowledgeable on the overall market in Forest Hills, he also listens and pays attention to your individual preferences. After two weeks of looking at units, Jae fully understood the type of place we wanted, allowing us to narrow our choices down quickly and find the coop we eventually purchased. I highly recommend Jae and Hak Bin to anyone searching real estate. You will not be disappointed.
Posted by user845765 on 04/03/2012
I recently closed on my FIRST home -a co-op in Forest Hills. Olga was wonderful since the day she showed me my future home and made the stressful/scary process a breeze. Olga helped me with my board package and in preparing for my board interview. I'm grateful that I had such a wonderful realtor that walked me step by step thru the process of buying my apartment. She is wonderful and I would recommend Olga to all my friends and family. Olga is professional and a dedicated real estate broker. Thank you, Olga!
Catalina Marcia, Forest Hills
Ahfee Ha Client, Seller
As an agent you can not go wrong with Erica. She is the most patient and attentive agent there is. Erica was very infom about the market around our area and was very patient in educating us on pricing. Her marketing skills are superb and wented above and beyond what most agents will do. Where most agent will take photos with there camara phone and hope for the best. She actually sent a professional photograher to our place and took some excellent phots for the listing. She kept us up to date on the process and within two weeks got us, not only an offer but our ASKING PRICE. As far as agents go she is top-notch and would recommend her to any of our friends and family.
Linda Chen was an excellent Agent while I was searching for an apartment to purchase. She took note of the criteria I was looking for in a home and quickly provided multiple properties for me to view. She also allowed me access to her database so that I could browse the listings myself.
As a first-time home buyer, she lent me much needed advice and shared her experiences as both an agent and as a previous home buyer herself. Our combined efforts allowed me to quickly find and close on a property I was very interesting in. I highly recommended Linda as an agent.
S. Callender
Arrwin Client, Seller
We highly recommend Erica Siegel as your real estate agent and our testimonial is one that exemplifies building a lasting relationship. We have known Erica for the past 3 years as she has worked tirelessly to help us rent as well as sell. Erica is excellent to work with and seeks only the best interests of her clients. After exhausting all efforts to sell the apartment in an extremely bad economy, we decided change the approach to rent it out instead. Erica was very understanding of the situation, quickly adjusted to the new direction and found us tenants to fill the void. Erica's professionalism and patience sets her above and beyond your normal expectations of a real estate agent.
Peter Skrzypinski Client, Buyer
Erica helped me with virtually every aspect of my sale. Before listing my apartment, she educated me on my local market so that i knew what kind of pricing on my apartment was going to get me the sale i wanted in the amount of time i was looking for She then listed my apartment using all of the technology I could ask for: professional looking photography, a dedicated 800 line which was hooked up to her cell phone, and a web portal that allowed me to see what was going on in my local market. More importantly, Erica was there for me in other ways as well. Questions? She had answers... From helping me get my apartment ready for showing by referring a cleaning service to being in constant communication with me so that showing my apartment was virtually painless. Did I mention that she kept me and my buyers educated so that I was able to get within 2% of my asking price in less than a month of my apartment being listed? Then it came time for me to move. Erica to the rescue again! Even though she wasn't personally familiar with the area I planned to buy in, Erica connected me with an agent that was terrific. Very knowledgeable, patient despite my indecision on what to buy and particularly helpful throughout the entire process. Even after the closing, by giving me some advice on what renovations would be cost effective. Did I mention that Erica also put me in touch with a mover and electrician that did a great job? I can, without reservation, recommend Erica for all of your real estate needs. Don't worry about where you are buying and selling. If Erica can't help you personally she will put you in touch with someone that you can rely on. Stop reading reviews and call her immediately!
I had the pleasure of working Hak Bin Ahn in order to purchase my first primary residence. Although I have already been involved in a number of home purchases, this was the first I was making for myself, which made it all the more difficult. However, from my first phone call with him through the end of the closing, Hak Bin did everything and more I could have asked of him.
Being a finicky and indecisive customer, his honesty was my primary filter in order to select places to visit, and his willingness to further research neighborhoods and sale histories was indispensable in making my final choice. I put Hak Bin and his associates to the test, having looked at over 30 properties in 3 boroughs/counties in 5 weeks time, and without such an inundation of selections, I would not have had the confidence to settle on a single property. To be frank, there was only a single house that we could not justify visiting, but the success rate of him understanding my priorities was immensely greater than anyone else I have dealt with. He treated my purchase as if it were his own, and having dealt with nearly half a dozen realtors prior to him, I can say with great confidence that he was far and away the most understanding and ambitious agent I could have selected. He was even willing to show my partner a number of places while I was away on a business trip for a week.
After selecting a property, Hak Bin also helped me through the inspection, making sure to attend any meetings or walkthroughs that were performed. He could have easily turned down an opportunity to be present, but his attention to detail kept him showing up regularly after 7PM and also on Saturday and Sunday afternoons, regardless of the purpose. Even during closing, which was held in possibly the busiest enclave in NYC, Hak Bin stayed with me and helped to clarify different points and essentially walked me through the process prior to and during the closing itself. A point should be made about the quality of work from his support staff, and I found Hak Bin's colleagues at Exit Kingdom Realty to be completely professional and prompt with their responses.
I was thoroughly impressed with Hak Bin's work and the pride he takes in his job, and as a result, I have already introduced him to my brother who promptly purchased his first home within 30 days of my introduction. Referrals are the greatest compliment I can give, and there is no one that should be without the services of a competent and courteous agent like Hak Bin. Posted by Min SooLee on 03/12/2012
sriverfx Client, Buyer
Erica Siegel has been very professional and proactive in my mission to find a home... Must say my situation was a bit different, relocating from abroad and providing all sort of documents via e-mail, speaking over the iphone apps, etc. Not to mention whe was able to find me a mortgage broker, laywer, and provide priceless advice during this journey. Must say she has extended herself more then I would have ever expected her to do.. I am very luck to find Erica during this process and would recommend here to anyone out there.. Though she has made me feel special, I know in my heart to hearts she treats all the same, with the utmost respect and class. Regards, Santo
Linda Chen is a consumate professional. Her advice & suggestions were excatly what we needed. We listed our coop with 2 other agents and they couldnt find a qulified buyer for us. Linda found us a qualified buyer in a month-I still don't know how she did it!
P. Buitron
Sold a Cooperative home in 2012 in Forest Hills, NY.
Lily provided excellent service throughout the entire process. She is very knowledgeable of the market and was very accurate in assessing the proper value for my property which sold quickly and at a price very much in the anticipated acceptable range. Lily went above and beyond in addressing myneeds and was always prompt and courteous. Anyone selling a property in this area should consider Lily Tran as she will represent you properly and with integrity.
My family owns a three bedroom apartment where the previous tenant was every landlord's nightmare. They ended up vacating the premises without paying three months of rent and trashed the apartment when they left.
Because of our past troublesome tenant, we asked Hak Bin to find us a good tenant and he carefully selected someone who had good credit, secure job, and reliable references. Hak Bin took less than two weeks to find us the perfect tenant. Not only the person who Hak Bin found us is very respectful of our property by asking us for permission for anything that is not listed on the carefully written lease drawn up by Hak Bin, they pay their rent on the first of the month by direct deposit through our bank account. Whenever the tenant has trouble depositing rent on the due date, they always call to let us know that it will be a few days late.
If you are a landlord who has a property to rent, look no further and entrust it to Hak Bin to find you the perfect tenant.

Taehoon Kim Bayside, NY
When we first met with Hak Bin to discuss selling our home, we were in no rush as we were looking to upgrade to a bigger home. After a couple of months, we ended up deciding to relocate and we needed to sell fairly quickly. He worked with us closely on meeting our time frame and found a great buyer.
From start to finish Hak Bin was there every step of the way, making great strategies on getting our place sold while always being very honest and very responsive. He only brought serious buyers to our home and always got back to us promptly when we had questions.
When we had finally closed, he even stopped by the day we moved out to wish us well!
If we ever move back to NY, we will not hesitate to contact Hak Bin again to help us find our next home.Posted by MimiTsui on 03/12/2012
Jae helped me out a lot to show a few more apartment before I went back to the first apartment I saw. He and Hak are very responsive reagrding any kind of questions I had. Buying co-op is a long process but thanks to you guys to make this happen!
Posted by user837006 on 04/03/2012
Last year, following an often frustrating period of six month in which i attempted to purchase a co-op on my own, I retained Ms. Mayayeva's services as a certified buyer's representative. With a week of retaining her services, Ms.Mayayeva found for me two most desirable co-op apartments in the Georgetown Mews development in my price range. A week later, I was able to submit a final purchase offer and the final closing. Ms. Mayayeva made herself readily available to answer my questions concerning the purchase process. She followed up inquiries from Georgetown Mews board of directors concerning my purchaser's offer package. She made a challenging experience less arduous. Even though, it has been several month since the purchase of my co-op, both my levels of enthuasiasm concerning and appreciation of Ms. Mayayeva's services have not diminished with time. I would gladly recommend Ms. Mayayeva and Exit Kingdom Realty to anyone I know seeking to purchase a co-op or home.
Arturo Riddick, Kew Garden Hills
INVESTIGATE5 Client, Seller
It is with great pleasure I write this recommendation for my agent Erica Siege. From the very start when I was selling my co-op Erica was very attentive to our needs and spent a great deal of time making sure that we understood everything about the process of selling a co-op. I have sold many homes in my life but this was the first time selling a co-op. Erica's vast knowledge and patience explaining and the process with my wife and me. I also would like to add that in my complex there are numerous apartments on the market and have been on the market for 1 to 2 years without selling. Erica's expertise in preparing my wife and me on how to prepare the apartment for sale and arranging for a professional photograph helped display my co-op and find a buy within 2 weeks. Erica is a great agent and a terrific person with all her involvement in Leukemia and Lymphoma Society fund raiser. There is no better person then Erica.
Listened to us and understood our needs and preferences. Therefore, they only chose relevant properties and didn't waste our time. Very knowledgeable of the area and helped educate us about the area. Made suggestions to help us. Always on top of things with top notch follow up skills.
Posted by user792889 on 04/08/2012
Very professional and courteous. Works hard and very honest about the current state of the market and the values of properties.
Posted by kimshady on 03/12/2012
Jennifer O'connor Client, Buyer
Cherry has been nothing less then amazing throughout the buying process. She is very knowledgeable regarding the many rules and regulations regarding Co-op boards. Cherry had broken down the process explaining each stage of the process and telling me what to expect. I have and will continue to recommend Cherry!
Sun March 11 2012, 03:01 pm
Anyone who has Linda Chen as an agent is extremely lucky! I arrived in Forest Hills to assist my elderly in-laws and met Linda in the their co-op's lobby. I had no idea, at the time, that my in-laws would shortly be moving to assisted living (neither did they). Since I came equipped with only a cell phone, I was at a distinct advantage. Linda kept in contact, and after the decision was made for my in-laws to move, Linda kicked into high gear. She provided contacts for moving support, arranged for a contractor to perform some rehab work on the co-op and listed it. She was on top of getting all the paper work in, and what documents were needed to submit to the management company, the co-op board and she also knew the tax requirements to satisfy state and local governments. The unit was listed and a contract was submitted (and accepted) in a very short time. Linda even suggested an attorney to close on the property at a reasonable price. In short, she did it all. Truly one stop shopping. I give her the highest rating!
E. Barnes
Bought a home in 2012.
It is with great pleasure that i share my thoughts regarding Lily Tran, who is without a doubt one of the most professional people I have worked with. I did research and located Lily on my own. Her qualities go above and beyond being a broker. Lily is-- honest, perceptive, extremely smart and an excellent listener; all very important when any relationship is established and no different in the world of real estate. I am an extremely particular person with high expectations and Lily without ever seeming overwhelmed met my them at every point until the transaction was complete. Of note, Lily was pregnant and gave birth when my closing date approached and she still made it to the closing date with a warm smile and kindness that easily speaks to her character. If this is not the epitome of excellence, commitment and professionalism, I am not certain what is. In short, I could not have asked or chosen a better broker or a human being in making this journey to property ownership. I wish for all of you what I have already experienced first hand through Lily's finesse in the art of real estate. All the very best to Lily and her prospective clientele. Now if I could only find an attorney just like her, I will be on cloud nine!
Renter Other
Cherry is a vivacious, thorough, detailed, honest, upfront business woman who will help you find the home of your dreams. Although, I ended up purchasing the apartment I had lived in for 17 years; while I was exporing my options to move out and rent or purchase elsewhere she was an amazing help to me. I recommend Cherry highly.
Wed March 7 2012, 07:16 am
Hak is an very knowledgable and patient agent. He goes above and beyond in order to get the deal sealed. There are alot of agents out there but Hak is truely a professional. I have used Hak two times and even recommend him to my friends and neighboors.Posted by Miami449 on 03/12/2012
Hak Bin is very professional as a real estate agent. Being very knowledgeable and experienced, he provides excellent market analysis, web advertisement, and effective negotiation.
What impressed me the most is his problem solving ability. He often went extra miles to resolve difficult problems with realistic and effective approaches and followed up.
Hak Bin is also responsive, accountable and honest that I feel comfortable to rely on him to get things done.. Posted by Grace Screen on 03/12/2012
Hak Bin was a real pleasure to work with. I should've been a more knowledgeable buyer, but Hak Bin took time out of his own busy schedule to thoroughly walk me through each and every step.
Posted by mik3y1023 on 03/12/2012
randi Other
After working with Cherry through The Mamas Network, I can say she is an honest, hard working, dedicated, and highly knowledgeable woman who will work to find you the perfect home. I recommend Cherry to anyone looking for the best.
Hak Bin skillfully negotiated the purchase of my apartment back in 2007. His industry knowledge and experience helped greatly in the process. Very dedicated to his profession.
Posted by missmin78 on 03/12/2012
Hak Bin proved to be an excellent realtor when our first contract fell through. My Wife and I attempted to purchase our first apartment with Hak Bin and after a successful contract negation, the price was reduced by nearly 15% and we were in a year-long contract while the construction was completed. During that time Hak Bin provided us with progress updates and a plethora of information regarding the "closing" process. There were unfortunately significant delays in receiving a Certificate of Occupancy and because of his shrewd negation skills and the legal team he recommend, we were able to receive a full refund of our 20% cash deposit.

Within the next few months, we purchased our first condominium with Hak Bin as our representative realtor. He negotiated a 7% discount on a competitively priced condo and two years of maintenance fees to be paid by the seller. The contract was signed within a week of contacting the seller's realtor and a closing took place within 60 days. Most importantly he was able to arrange for a closing just two days before the New Year, allowing us to meet important tax incentive deadlines.

Hak Bin was exceptional. He gave us the confidence and just enough hand holding to get us through these tough deals. We are happy to recommend him.
Posted by Philody on 03/12/2012
aleston27 Client, Buyer
Erica has the knowledge to expedite your needs and make you feel extremely comfortable. she has been easily accessible whenever I have called and explained all and any situations clearly. She has gone above and beyond to complete the process for buying my first home. Erica and her team have been nothing but accomadating. I would HIGHLY recommend her for all of your needs. Abe
Hak Bin is very proactive in addressing all your concerns - he will bring you the listings that fit your requirements and is also very involved throughout the buying process - from reviewing documentation to coordinating with the sellers and the closing process. He is very responsive to your questions and if he doesn't know the answer off hand, he will search for them. Having met many agents over the years, he is the only one (especially in the Queens market) that I felt was diligent and trustworthy.
Posted by ispeaks on 03/12/2012
I'm a first home buyer and Mr. Park helped me from A to Z. He was very patient with all of my questions and made himself available whenever I needed his assistance. I really appreciate his honesty and hard work!!!
Posted by Hyewon Chang on 01/12/2012
Jae helped us got our first apartment. He is very organized, punctual and responsible. We were able to see a lot of properties of interest in a short period and at preferable time, and thus found the one we really like. He also helped us went through the whole process, answered questions we had or pointed us to the right direction. In all we would highly recommend Jae to any of our friends who are looking to buy properties.
Posted by annie313 on 01/23/2012
dizelle2 Client, Buyer
We couldn't have asked for a better and more patient realtor than Erica. Nearly every weekend during the course of 5 months was spent looking for the right home for us newbies, and by the end of it we got to know her so well that we now consider her a friend. What my husband and I liked most about Erica is that she responded to every email, text and phone call - promptly. She understood that we were new at this and were nervous about the whole home buying process, and having her represent us at every viewing and during the negotiation assured us that someone with experience had our back. Erica went above and beyond to help us find and seal the deal on our first home. We couldn't be happier.
Jae was very attentive, and considerate. He was always willing to do what is needed to accommodate me and my preferences & schedule. I will be sure to use him again on my next sale & purchase.
Posted by noodles081 on 01/13/2012
Dear Mr. Koo,

A few days ago I entered into possession of my first house. Now I would like to thank your employee Olga Mayayeva for her help. Despite her representation of the seller she also gave me some advices and recommendations. It helped me to go through the whole process smoothly and with no trouble.
I wish you success in business as well as health and happiness for you and your employees.

Sincerely,
Anatoly Karak, Brooklyn
I was a first-time home buyer and Jae Joon Park was very helpful and knowledgeable. I definitely recommend Jae and will also use him again in the future.
Posted by DeniseChan on 01/12/2012
Bought a home in 2012.
Lily is an amazing agent! She has helped me to purchased my first home! Everything has been pleasant and extremely smooth. She is very responsible and attentive. As you can imagine, as a first time home buyer, I had endless questions. She has always been patient with me and addressed my inquiries and concerns with quick turnarounds.
I highly recommend her for all home sales and purchases. Choosing Lily will be the best decision you have ever made in real estate! :)
Jae Park was very helpful throughout the whole process and took time to show me around.

It was a pleasure to work with him.
Posted by BKNYLAW on 12/05/2011
Jae helped us buy a 2-bedroom condo in Flushing. He was very patient. The search took several months to find the right place at the right price and he helped us negotiate a fair price. We were very happy with Jae's work.
Posted by amyho on 10/08/2011
Jae is an excellent agent. This was my first time buying an apartment. While there were some hiccups in the process due to co-ops and sellers, Jae was on top of everything making sure that I was happy and in the know. If I ever had a question, I knew that Jae would have a response for me quickly. He's a very nice guy and I was very happy with him as my agent.
Posted by Heights83 on 10/03/2011
Linda Chen is a great realtor. She understands the market and her advices are on the mark for her customers. She is diligent and responsive with all updates on the property she is trying to sell. Her level of service is above most realtors that I have used. I would recommend her services to anyone who is looking to sell their property.
V. Nadalalicea
Jae is very knowledgable and patient. He listened to what I want for an apt and searched extensively within my crateria and budget. He had shown me many listings but never pushed me to make an offer on something I didn't like. He would provide me all the pros and cons for me to make the decision. I thank him for finding me a nice apt and his team for helping me with my mortgage and closing process.
Posted by kmyko on 09/28/2011
Bought a home in 2011.
Lily is a very professional agent. She's very responsible and helpful. It is our first time purchase propriety, Lily helped us walk through the process with lots patient. Her recommendations are very healthful and honest. I will definitely recommend her to my families and friends.
Olga is a really good agent,very helpfull,help you with all matters that constantly coming when you sale a property.You can rich her any time-day or night.I'm highly recommended her as a broker.Anyone will be happy from her work.
Rita Kalmanovich, Brooklyn
Sold a Cooperative home in 2010 in Forest Hills, Flushing, NY.
Lily from Exit Kingdom Realty was very helpful, friendly and attentive. She was very knowledgeable about Forest Hills Queens and the current real estate market. I would highly recommend to any prospective buyers and sellers.
Sold a Condo home in 2008 for approximately $625K in Clearview, Bayside, NY.
Lily was a very helpful agent. That was actually the first time I was selling a property. Due to work, I was traveling a lot and was not around the most of time. However, I did not need to worry about anything because she took care of everything for me. She helped me negotiating and handled all the other details. All I had to do was to show up at the closing. The deal she got me was very good and I would definitely recommend all my friends and families to go to her when they need to purchase or sell a property!
Sold a home in 2008.
It's with great pleasure that I am able to review and recommend Lily Tran from Exit Kingdom. She sold my co-op within a short period of time in one of the worst real estate markets in along time. She's truely awesome! What else can I say? If you want to buy or sell a home, Lily is the person you want to go with. Thanks Lily and good luck!!
Bought a home in 2007.
I'm glad I was introduced to Lily Tran. Very professional. I recommend her and would work with her again.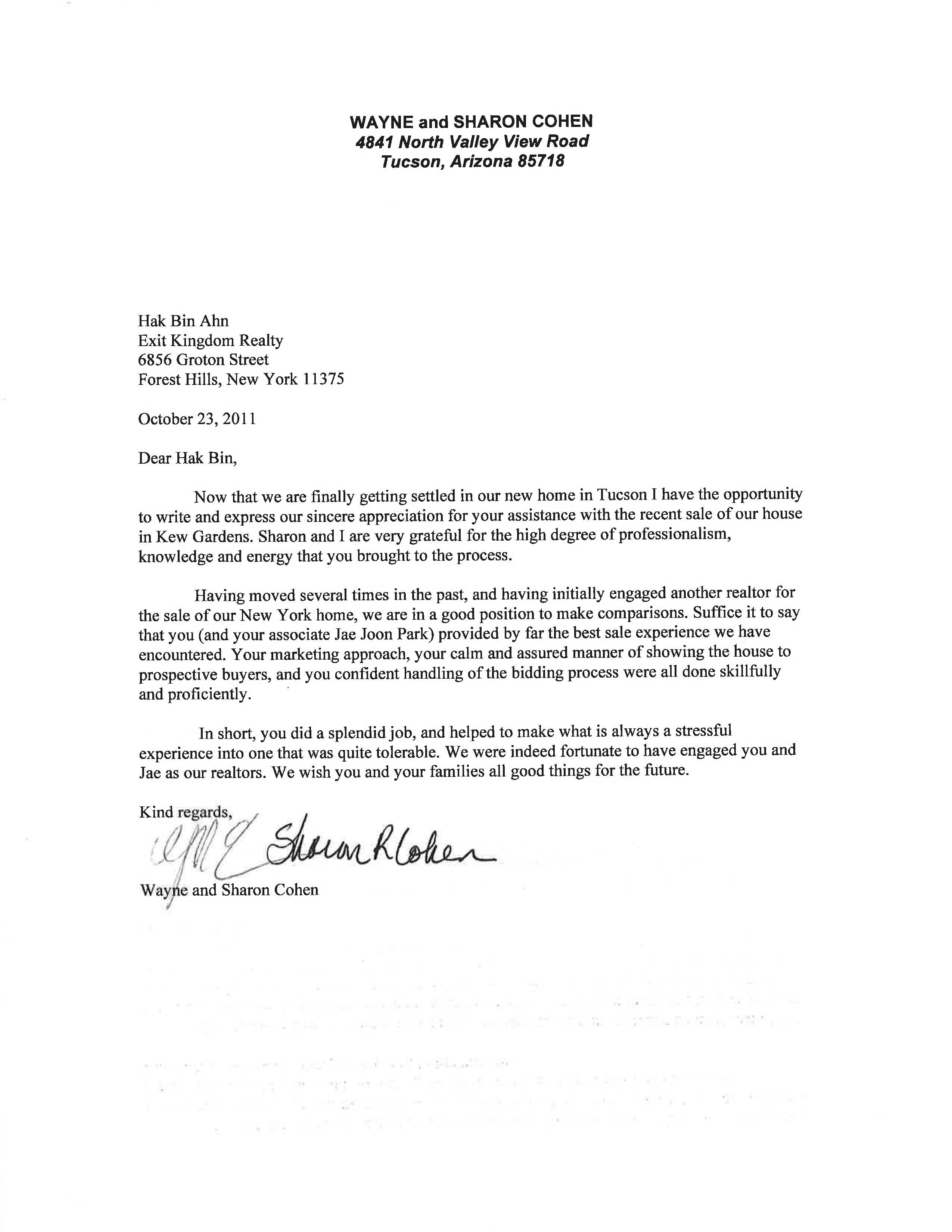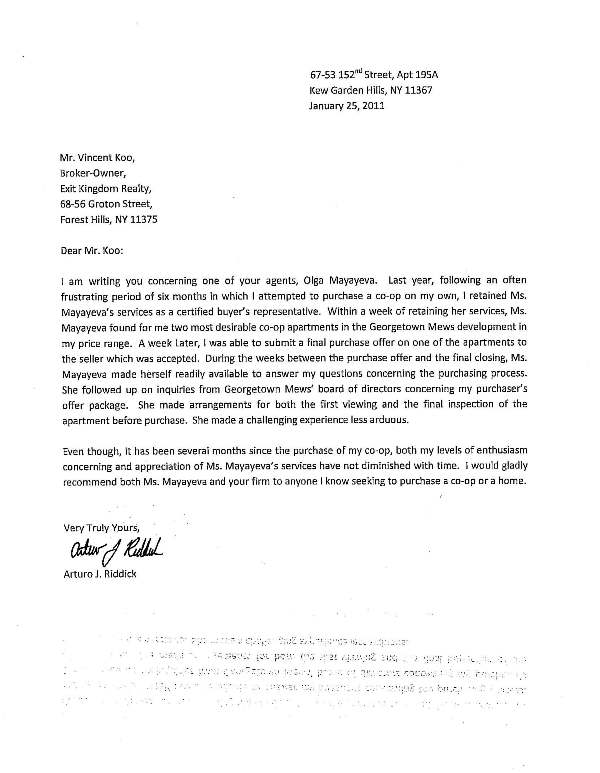 Real Estate Search Tools are powered by
Onjax IDX, part of the iOn Real Estate Platform
© 2014 Onjax, LLC. All Rights Reserved.
Please Note:
All information provided is deemed reliable but is not guaranteed and should be independently verified. The property information provided on EXIT Kingdom Realty's websites is for personal, non-commercial use only and may not be used for any purpose other than to identify prospective properties consumers may be interested in purchasing. Property information is gathered from third-party resources including the seller and public records. EXIT Kingdom Realty, Onjax, LLC, its affiliates, owners, subsidiaries and subscribers disclaim any and all representations or warranties as to the accuracy or reliability of the information provided. You should verify all claims through personal inspection and/or contact with the appropriate real estate professionals.
The data relating to real estate for sale on this web site comes in part from the Broker Reciprocity Program of the Multiple Listing Service of Long Island, Inc. Real Estate listings held by brokerage firms other than the owner of this website are marked with the Broker Reciprocity logo and detailed information about them includes the name of the listing brokers. The source of the displayed data is either the property owner or public record provided by non-governmental third parties. It is believed to be reliable but not guaranteed. Information Copyright 2008, Multiple Listing Service of Long Island, Inc.
Last Updated 04/16/2014 - Some properties which appear for sale on this web site may subsequently have sold or may no longer be available.