Comfortable, Cozy Co-Op in Rockville Centre
This 1 bedroom co-op located in Rockville Centre is one of the finest apartments for sale in Long Island. From its view to its stunning features inside, this co-op, inside of Imperial House, is perfect for anyone who'd live in a town as beautiful as Rockville Centre.
The bedroom of this co-op in Rockville Centre is spacious and has a lot of storage, but if that's not enough storage, this apartment building has additional storage (as well as a laundry room), so that your belongings will have a home if they can't fit into yours.
For all the chefs who want to buy a Rockville Centre apartment, the kitchen is beautiful, and has recently been renovated, with all new appliances with sleek black stainless steel finishes.
This Long Island apartment has much more to it; there is a terrace for seeing the vibrant movements of this Rockville Centre neighborhood. The building is handicap accessible by ramp, and is located near a NICE bus stop and an LIRR station to go to other beautiful areas in Long Island or New York. If you prefer to travel by car, there are parking spaces nearby. However, you don't need to travel far to find local schools and restaurants.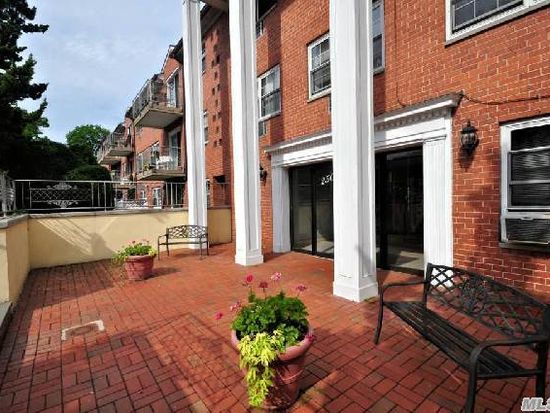 Exit Kingdom Realty specializes in co-ops for sale throughout New York. If you have any questions about this co-op for sale, contact EXIT Kingdom Realty at 718-268-8868. Our associates can give you a personal tour of this property as well as show you any others in Rockville Centre or anywhere in Long Island.