SOLD: 118-14 83 Ave 4K, Kew Gardens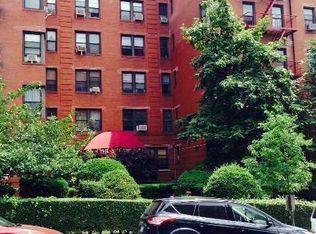 This one bedroom apartment in Kew Gardens is located in a great spot close to public transportation and major highways and streets. The area is relatively suburban, and the closest areas of commercial activity are located on the major streets. Everything is within walking distance, which is what makes this Kew Gardens apartment the perfect place to live. The co-op itself has one bedroom, a bathroom, a huge eat in kitchen, and living and a formal dining room. The large living room has beautiful hardwood floors and there is plenty of light. The apartment is a corner apartment, with the bedroom receiving a lot of natural light.
EXIT Kingdom Realty sold this unit for $183,000 on January 13, 2016. For available listings in Kew Gardens contact EXIT Kingdom Realty at 718-268-8868.